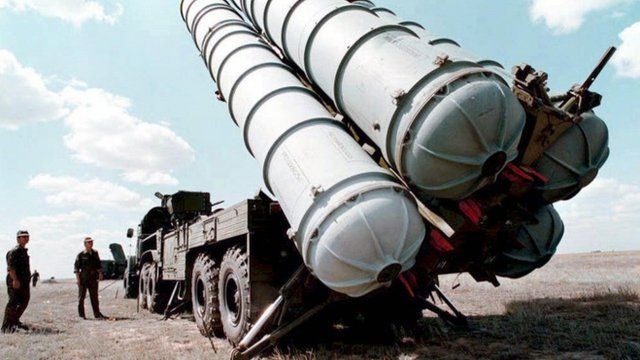 Video
Should there be a moratorium on arms to Syria?
The Syrian army has scored "major victories" against rebels and now holds "the balance of power" in the conflict, President Bashar al-Assad has reportedly told a Lebanese TV station.
Mr Assad is also quoted as saying Syria has received the first shipment of an advanced Russian air defence system.
Russia vowed to go ahead with sending S-300 missiles earlier this week.
Speaking to the Today programme's John Humphrys Natalia Norochnitskaya, former MP and president of the Institute of Democracy and Cooperation in Paris, explained that said that the western media was ignoring the fact that most of the atrocities in Syria were "perpetrated by the so called opposition".
Sir Menzies Campbell, Liberal Democrat MP who is on the foreign affairs Select Committee, said that he opposed the lifting of the EU embargo on providing arms to Syrian opposition groups, and all efforts should now be concentrated on the planned peace conference.
"Nothing should be done in my view by any of those with an interest which may have the affect of making that more difficult to achieve," he said.
"At the very least there ought to be an understanding that there will be a moratorium on any question of arms exports to any side so that this conference has a reasonable chance of getting off the ground," he added.
The BBC's Bridget Kendall reported from Moscow.
First broadcast on BBC Radio 4's Today programme on Friday 31 May 2013.