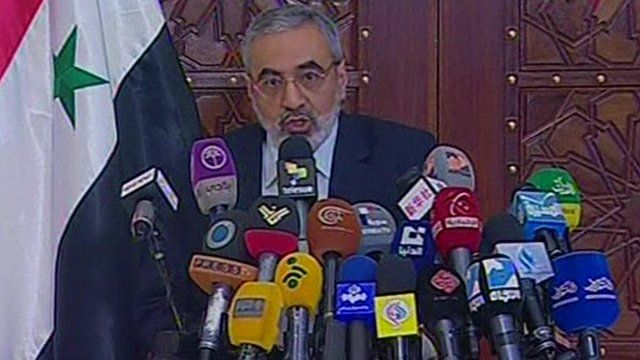 Video
Syria warns Israel over 'aggression' after airstrike
Syrian officials have accused Israel of giving military support to what it called "terrorist groups" after air strikes on the outskirts of the capital, Damascus.
Speaking at a news conference, Syria's Information Minister, Omran al-Zoabi, warned that Israeli airstrikes have opened the door to "all possibilities".
Syrian state media said a research centre and other sites had been hit overnight.
Israeli sources said weapons bound for Hezbollah in Lebanon were the target.
Go to next video: Syria explosion 'totally unreal'