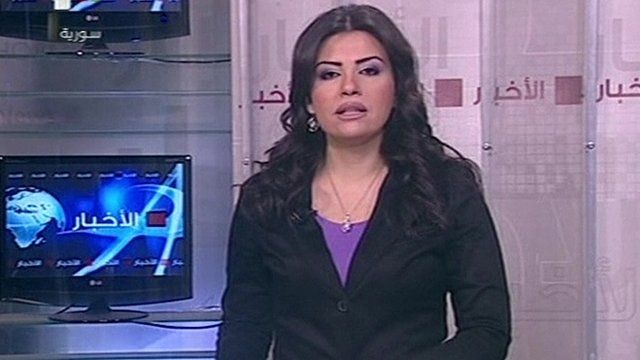 Video
Syrian TV reports on 'terrorists' amid massacre claims
Syrian TV has reported on army operations in the village of al-Bayda and the town of Baniyas, amid claims of massacres there.
A newsreader said: "The Syrian army drove back several terrorist groups", showing a haul of weapons apparently seized during the operations.
However hundreds of Syrians are said to have fled the coastal areas where activists accuse government forces of carrying out sectarian cleansing.
Gruesome videos show mutilated and burnt bodies of women and children, allegedly from the town of Baniyas.
Go to next video: Obama foresees no US troops in Syria