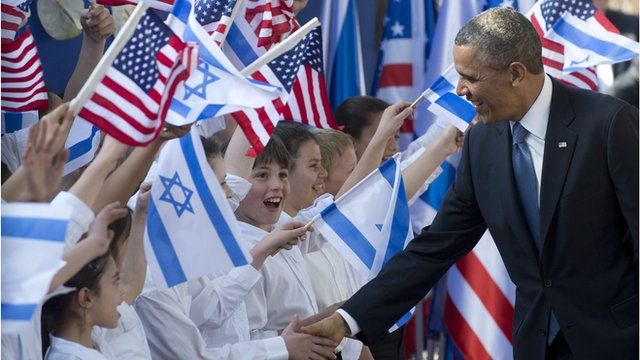 Video
Obama holds talks with Netanyahu during Israel visit
Barack Obama has started a three-day visit to Israel, his first as US president, and he's declared that America is proud to be Israel's 'strongest ally and greatest friend'.
Mr Obama is holding talks with the prime minister, Benjamin Netanyahu, which are focusing on Iran's nuclear programme, the conflict in Syria and the lack of progress in seeking peace with the Palestinians.
The BBC's Middle East editor Jeremy Bowen reports from Jerusalem.
Go to next video: Obama welcomed on Israeli soil