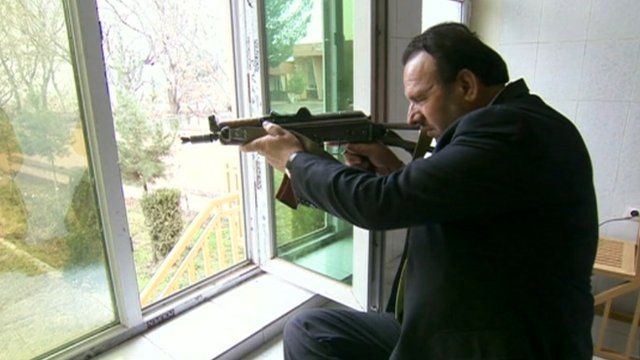 Video
Afghanistan: Life as the governor of Parwan province
As Afghanistan prepares for the departure of Nato forces by the end of 2014, the country faces an uncertain future.
As well as continuing militant attacks, and insecurity, there's a weak economy to deal with. So how are Afghan officials coping with these challenges?
Orla Guerin has spent a day with one man who is grappling with these problems, while trying to stay one step ahead of the Taliban.
Go to next video: Militia keep the peace on Afghan border