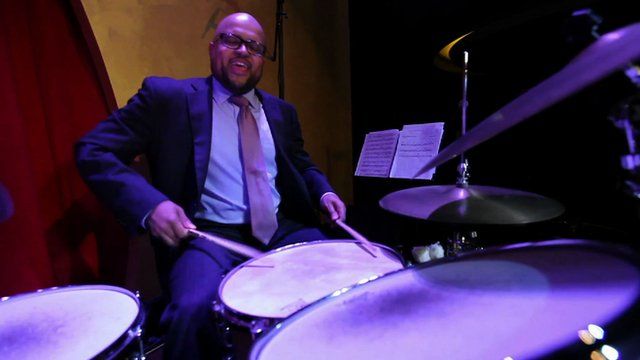 Video
Jazz, the sound of soft power in the desert sands
In its rapid transformation from quiet backwater to emerging global player, the tiny Gulf nation of Qatar has embraced many aspects of western culture.
But beneath all the gleaming buildings and money Qataris are still a traditional people. Islam is still important in their lives and whilst they openly embrace many of the benefits of globalisation there is an attempt to limit the Western vices that swept into Dubai.
For some traditionalists, jazz music is one of those vices. Nevertheless, Doha has recently opened a jazz venue in partnership with legendary trumpeter Wynton Marsalis.
Bill Law, BBC Middle East analyst, met jazz drummer Alvester Garnett in Doha to discuss jazz, faith and music.