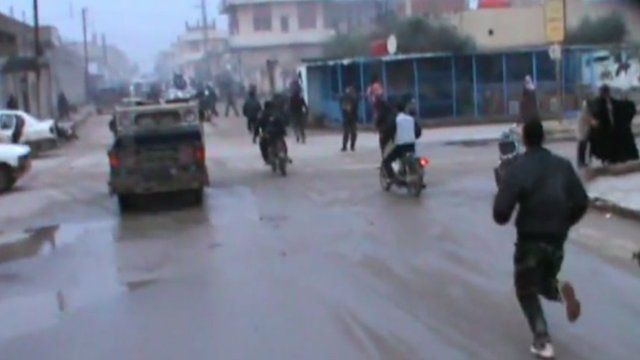 Video
Syria unrest: Air strike on bakery in Hama
Dozens of people are reported to have been killed or wounded in a government air strike on a bakery in the central Syrian province of Hama, opposition activists say.
The incident took place in the town of Halfaya, the activists said.
Rebels have been fighting the government of President Bashar al-Assad for 21 months.
Opposition activist groups say more than 44,000 people have been killed, including nearly 31,000 civilians.
Jim Muir reports.