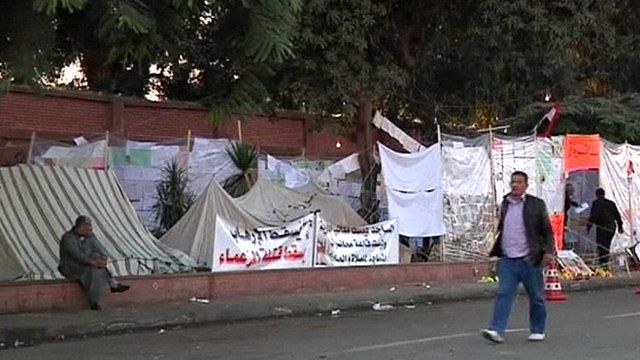 Video
Egypt's hunger strike protest camp
There have been further street protests in Egypt, with demonstrators marching on the presidential palace to voice their opposition to a contentious Islamist-backed draft constitution.
Egypt's Justice Ministry has ordered a probe into allegations of widespread voting irregularities during Saturday's first round of a referendum on the document.
Some opponents have set up a makeshift protest camp in Cairo, saying they will go without food until the president steps down.
James Kelly reports.
Go to next video: Early signs 'suggest Egypt yes vote'