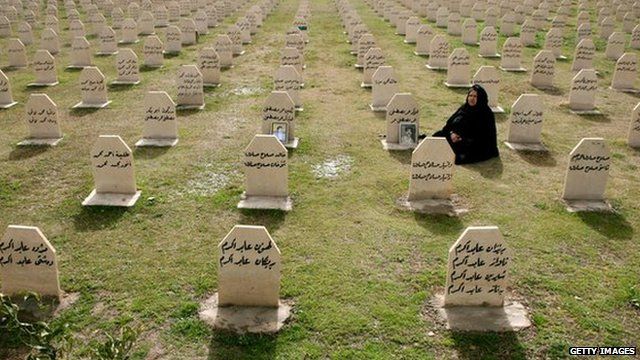 Video
John Simpson returns to Halabja 25 years after attack
Twenty five years ago thousands of people died in the Kurdish town of Halabja when Saddam Hussein authorised an attack there with chemical gas.
To this day parts of the town remain contaminated by lethal toxic gases. Kurdish authorities who govern the area are trying to establish that the attack was an act of genocide.
The BBC's World Affairs Editor, John Simpson, reported from Halabja at the time of the attack. A quarter of a century later, he returned.
Hear more on Decontaminating Halabja on BBC Radio 4 on Monday, 3 December at 20:00 GMT. Listen again via the Radio 4 website or download.
Go to next video: Man who devotes life to defusing mines