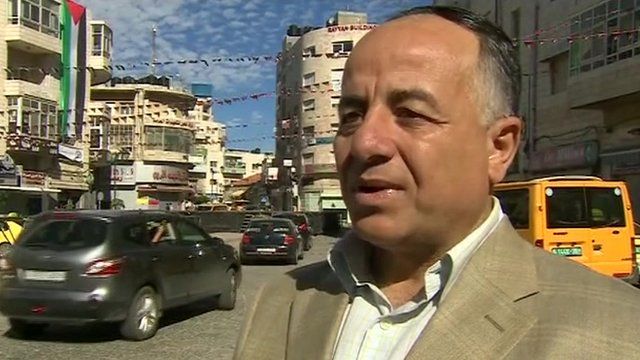 Video
Palestinians on 'new reality' after UN upgrade
Palestinians on the streets of Ramallah have been describing what the upgrading of their UN status means to them.
The United Nations General Assembly voted to give the Palestinian Authority non-member observer status.
The vote is largely symbolic, but it implicitly recognises a Palestinian state, and allows them to join UN agencies.
Israel says a vote upgrading the Palestinian status at the United Nations is "negative political theatre" that will "hurt peace".
However, one Palestinian man said it was "time to come together" after "more than five or six wars or uprisings" in his lifetime.
Go to next video: UN Palestine vote 'political theatre'