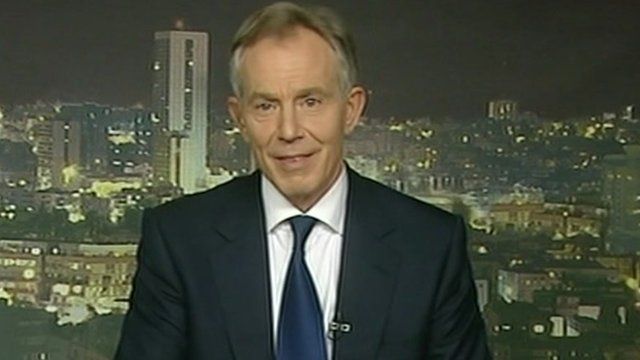 Video
Tony Blair: Gaza situation 'utterly tragic'
The Egyptian Prime Minister, Hisham Qandil, says he believes Israel and Hamas are close to agreeing on a ceasefire but he said that the nature of the negotiations made it difficult to predict.
Palestinian officials say 100 people have been killed and more than 700 wounded in the past six days.
The Israeli Ambassador to London, Daniel Taub, said he could not rule out a ground invasion but said Israel would prefer a diplomatic solution.
The former British Prime Minister, Tony Blair, the international envoy to the Middle east, has had meetings with the Israeli and Palestinian presidents and prime ministers.
He said the situation was '''utterly tragic''.
Go to next video: Gaza death toll 'over 100'