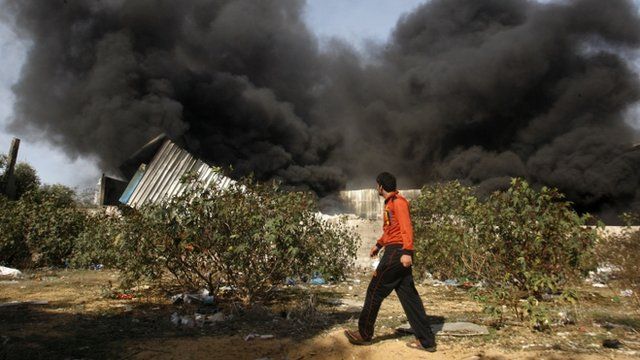 Video
Gaza crisis: 'Hopes for a ceasefire diminishing'
Targeted attacks between Israel and Gaza have continued for a third day, despite a planned ceasefire for a visit by the Egyptian prime minister.
President Mohammed Mursi said he would not leave Gaza on its own and condemned Israel's "blatant aggression", hours after his prime minister visited Gaza.
Israel mounted a huge attack overnight, targeting dozens of locations. Later, Gaza militants targeted Tel Aviv with a missile but there were no casualties.
The BBC's Wyre Davies said hopes for a ceasefire were "diminishing by the hour."
The footage at the beginning of this video shows exchange of fire on the Gaza/ Israeli border
Go to next video: 'Israel has right to defend itself'