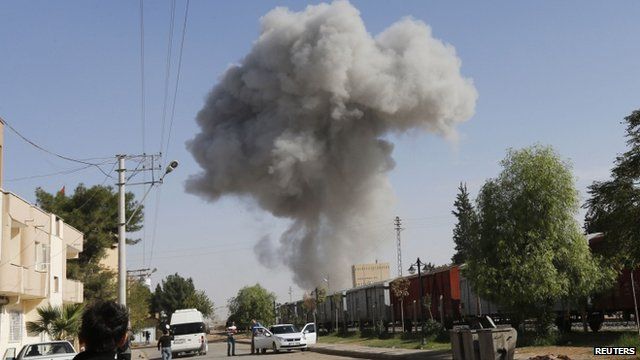 Video
Syrians flee to Turkey after aircraft attack Ras al-Ain
Syrian government aircraft have reportedly bombed the rebel-held town of Ras al-Ain, near the border with Turkey.
Civilians were seen fleeing into the Turkish settlement of Ceylanpinar in the aftermath of the attack. Casualties were reported.
The BBC's Jim Muir said that Turkey was "very deeply concerned" about the ongoing crisis in Syria.
Meanwhile, Western nations, Qatar and Turkey have welcomed the creation of a new Syrian coalition that aims to unify opposition against President Bashar al-Assad.
Go to next video: A school for Syrian refugees in Turkey