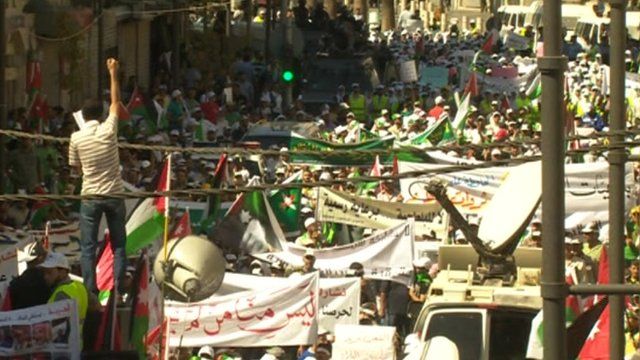 Video
Jordan protests after king calls early elections
Thousands of Jordanians have attended a protest demanding political reforms in Amman, hours after King Abdullah called early parliamentary elections.
The Muslim Brotherhood's political wing, the Islamic Action Front, called for broader political representation and a more democratic parliament.
On Thursday evening the king dissolved parliament and called early elections, though he did not specify a date. He has said he wants polls to be held by the end of the year.
The BBC's Wyre Davies spoke to one Muslim Brotherhood supporter, Muhannad Idjbar, about what he hoped to achieve through