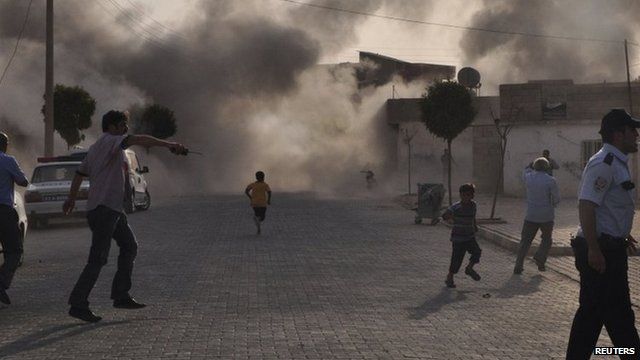 Video
Turkey hits targets inside Syria after border deaths
Turkish artillery has fired on positions inside Syria after shells from Syria killed five people in a southern Turkish border town.
A woman and her three children were among those killed earlier when the shells, apparently fired by Syrian government forces, hit Akcakale.
Turkey's response marks the first time it has fired into Syria during the 18-month-long uprising against Syrian President Bashar al-Assad.
James Robbins reports.