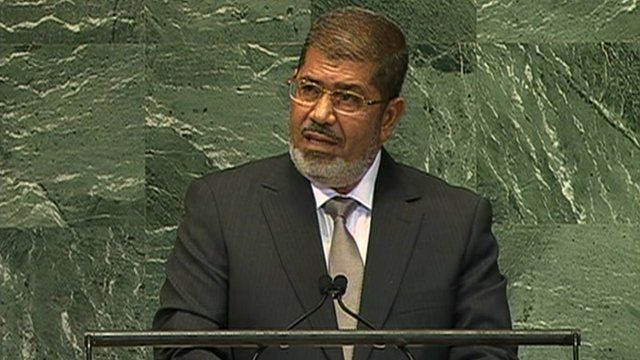 Video
Egypt's Mursi: 'No military intervention in Syria'
Egyptian President, Mohammed Mursi, has called on nations to work together to resolve the crisis in Syria - without foreign military intervention.
In his first address to the UN General Assembly since taking office in June, Mr Mursi said he wanted to "put an end to the catastrophe in Syria, within an Arab, regional and international framework" and "sparing Syria the dangers of foreign military intervention that we oppose."
Mr Mursi added that "the Syrian people will choose - with their own free will - a regime that puts Syria in its right place among democratic countries."
Go to next video: UN warned over Syria 'calamity'