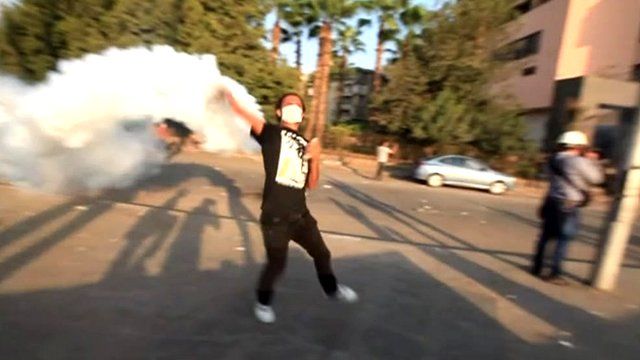 Video
Economic fall-out from anti-Muslim film protests
The violence in the Middle East in response to the US-made anti-Islam film could not have come at a worse time for countries in the region trying to move on after revolution.
In Egypt - North Africa's biggest economy - foreign investment is yet to return to its pre-revolution levels, and the US has been key in helping aid the recovery.
America has helped fund Egypt to the tune of about $1.3bn in military aid each year, but with the fall-out from the riots and as near neighbours offer increasing of support, can Cairo cope without the US?
Simon Atkinson reports.
Go to next video: Deadly film protests in Pakistan