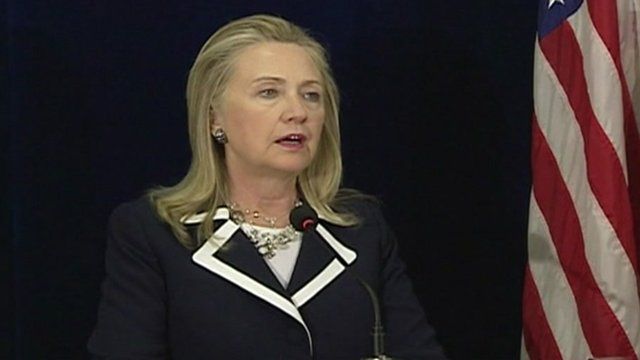 Video
Syria: Hillary Clinton rejects Russian plan for UN
US Secretary of State Hillary Clinton has dismissed a Russian proposal for a new UN Security Council resolution on Syria as pointless "without teeth".
Russia says it wants Security Council approval for a peace plan agreed in June in Geneva that called for a ceasefire and political transition.
But Mrs Clinton said a resolution without consequences would be ignored by Syrian President Bashar al-Assad.
Activist groups in Syria say more than 160 people died in the latest fighting.
Jim Muir reports from Lebanon.
Go to next video: Fighting cuts Aleppo water supply