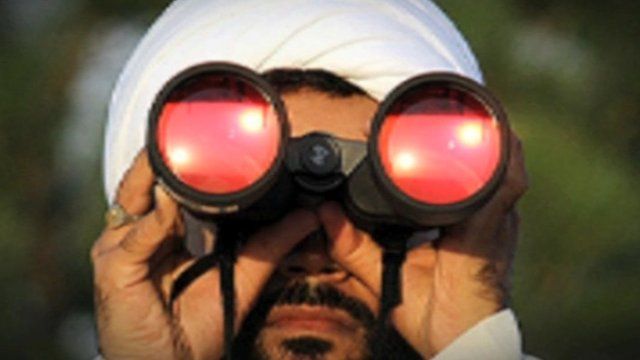 Video
Iran dispute over start of Eid el-Fitr celebrations
Every year near the end of Ramadan Muslims around the world await edicts from their Islamic scholars announcing which day Eid el-Fitr celebrations - which mark the end of the holy month - will fall on.
The festival begins the day after the new moon is seen in the sky at sunset.
This year Iran's Supreme Leader Ayatollah Ali Khamenei issued his Shia edict on Eid celebrations last Sunday which was in sync with the rest of the Sunni Muslim world.
But several influential Shia scholars disagreed with him, claiming that Monday was the actual day for festivities to begin.
Karen Zarindast reports.
Video produced by BBC Persian's Massod Azar
Go to next video: Tensions high as Eid marked in Assam