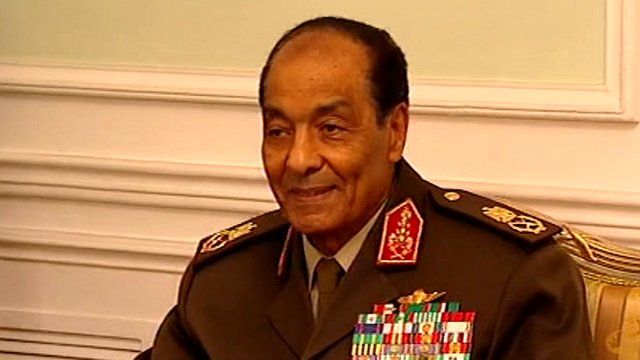 Video
Egypt leader Mursi orders army chief Tantawi to retire
Egyptian President Mohammed Mursi has ordered the retirement of the powerful head of the country's armed forces, Field Marshal Mohamad Hussein Tantawi, a presidential spokesman has said.
Mr Mursi, who was elected in June, is a member of the Muslim Brotherhood.
Relations between the Muslim Brotherhood and the military have been tense since the fall of President Hosni Mubarak.
Field Marshal Tantawi, who has also been removed as defence minister, has not yet indicated whether he accepts the moves.
The BBC's Yolande Knell reports from Cairo.
Go to next video: Egypt launches Sinai air raids