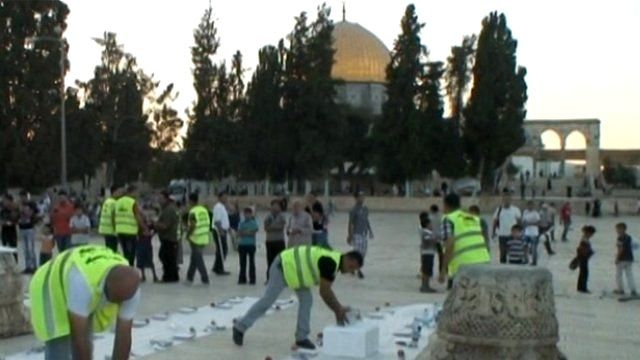 Video
Observing Ramadan in Jerusalem
Muslims have been observing the month of Ramadan in the Old City of Jerusalem, breaking their long day of fasting with food provided by donors.
They have gathered at the Al Aqsa mosque, located at a site known as the Temple Mount to Jewish people and as Haram al-Sharif by Muslims.
It is an area sacred to both religions, and has been the scene of tension and clashes over the years.
Karen Zarindast reports.
Video produced by BBC Persian's Kambiz Fattahi
CORRECTION 2 August 2012: The video as well as accompanying headline and text have been amended after we mistakenly described those gathering for Iftar as Arab-Israelis and referred to the mosque as Israel's.
Go to next video: To fast or not to fast? Ask Olympians