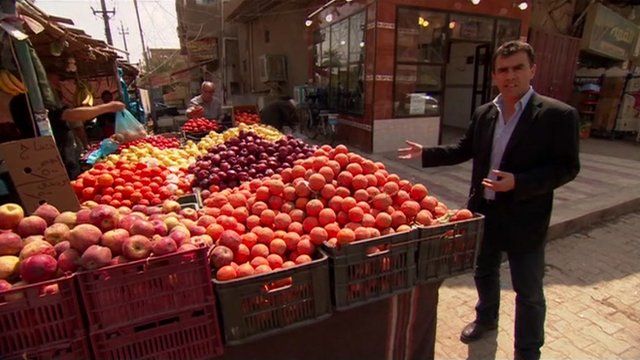 Video
How Baghdad is preparing for a meeting of the Arab League
Syrian forces are bombarding a town in the province of Hama for the 17th straight day, activists say, as the Arab League discusses a peace plan to end a year of fighting in Syria.
This all comes as tight security is put in place in Baghdad where an Arab League summit is due to take place on Thursday.
In the Iraqi capital itself millions of dollars have been spent to ensure its security. But the stakes are high, with organisers aware that any violence could damage the image of growing peace Iraq is trying to project to the world.
The BBC's Wyre Davies walked the streets of Baghdad to see how the city has prepared.