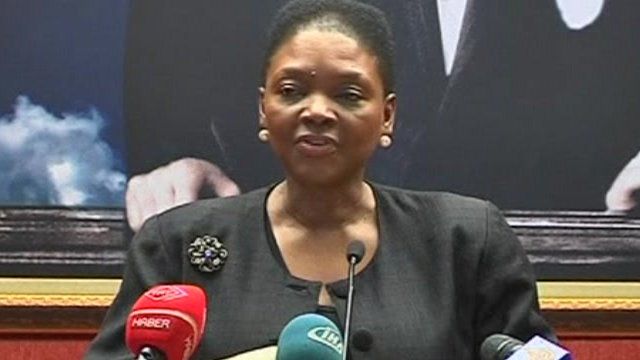 Video
UN humanitarian chief Valerie Amos: Syria wants more time
UN humanitarian chief Valerie Amos has said the Syrian government has agreed to join UN agencies in a "limited assessment" of the situation in the country, where government forces continued a crackdown on rebels.
Speaking at a news conference in the Turkish capital Ankara after meeting with Turkish Foreign Minister Ahmet Davutoglu, Amos said she had asked the Syrian government for aid access to worst-hit areas, but the Syrian government wanted more time.
"The Syrian government have asked for more time to look at the agreement that I put to them.
"It is very important indeed in my view that we get unhindered humanitarian access," she said.
Go to next video: Syrian soldiers accused of gang rape