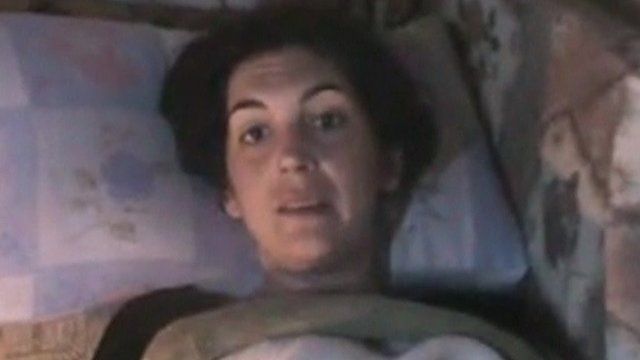 Video
French reporter Edith Bouvier seeks Syria evacuation
The French journalist who was wounded in an attack on the Syrian city of Homs on Wednesday has asked to be evacuated from Syria quickly, saying she needs urgent medical attention.
Edith Bouvier was injured in the attack that killed journalists Marie Colvin and Remi Ochlik in the Baba Amr suburb.
In a video posted online by opposition activists, Ms Bouvier said she had a broken femur and urgently needed an operation.
Photojournalist William Daniels, who is also French, appears alongside her and says she has not lost her smile.
He was also caught up in the attack but says he was not injured.
Go to next video: Baroness on her UN trip to Syria