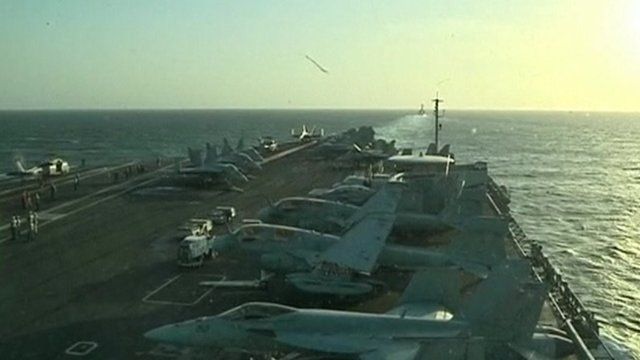 Video
On board US carrier as it sails through Strait of Hormuz
The BBC's Jonathan Beale reports from on board the American aircraft carrier which has sailed through the Strait of Hormuz for the second time in a month, amid tensions between Iran and the US.
Iran has threatened to close the Strait - through which 20% of the world's oil travels, making it one of the most important waterways in the world.
Jonathan Beale reports from the USS Abraham Lincoln.
Go to next video: Hormuz closure threat to shipping