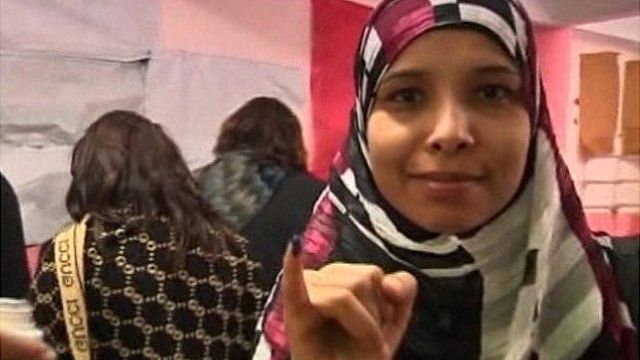 Video
Women of Tahrir: What you need to know
Egyptian women played a vital role during the revolution. Many were on the frontline of demonstrations in Cairo's Tahrir Square.
But a year since the fall of Hosni Mubarak, there is disappointment over the lack of progress for women in the new Egypt.
There have been widely reported cases of violence against women involving the Egyptian security forces, and political aspirations for a strong female presence in the country's new parliament have not been realised.
On the anniversary of Egypt's revolution, BBC Arabic's Shaimaa Khalil explains how the women of Tahirir Square have fared.
Go to next video: Fight for women's votes in Egypt