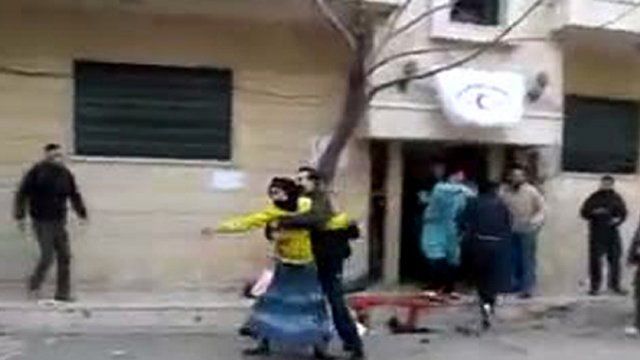 Video
Homs resident: 'They target the field hospital'
A field hospital in the Syrian city of Homs has been targeted by government forces and civilians are being killed, reports say.
A resident, who calls himself Omar, told the BBC that the government had stepped up its violent crackdown since Russia and China vetoed a UN resolution on Syria.
He said: "The UN (has) left us alone. They give the green light to Bashar Assad. They give him more time to..." before the interview was interrupted by the sound of heavy artillery nearby.
Go to next video: 'Pretty constant shelling in Homs'