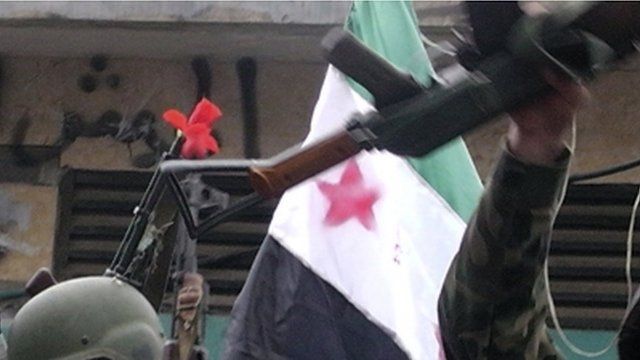 Video
Eyewitness says children killed by snipers in Homs
Two children have been shot dead by snipers loyal to President Bashar al-Assad's regime in Homs in recent days, according to a French photographer, Mani, who has been visiting the Syrian city.
In an interview for the BBC's PM programme, he said that snipers were a "major problem" in Homs and that civilians were being killed on a daily basis.
He also claimed civilians were being targeted by nail bombs in an attempt to "spread terror" and that there was a growing desire for international intervention amongst the city's residents.
Homs is one of the areas that has been at the centre of the ongoing anti-government protests that begun in Syria ten months ago. The UN estimates that more than 5,000 people have been killed in violence related to the uprising.
Go to next video: Army 'regains Damascus suburbs'