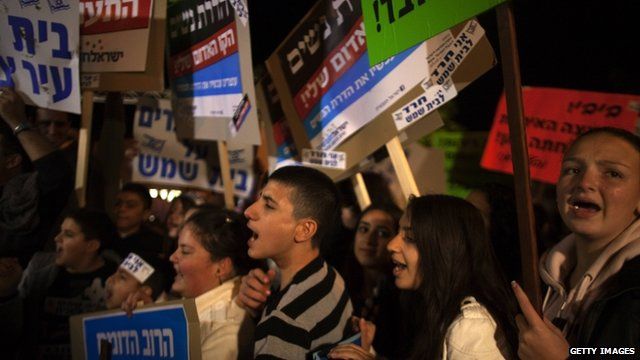 Video
Shimon Peres urges Israelis to rally against extremism
Israel's president has urged Israelis to rally against ultra-Orthodox Jewish extremism in what he called a fight for the "soul of the nation".
Shimon Peres was speaking as hundreds gathered in the town of Beit Shemesh to protest against the way some ultra-Orthodox Jews treat women.
Jon Donnison said that people in Beit Shemesh are worried about the growing influence of the ultra-orthodox and that they believe what is happening is a microcosm of the broader Israeli society.