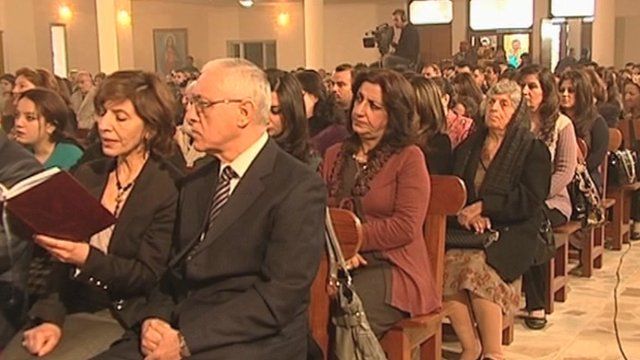 Video
Tense Christmas for Iraqi Christians
Iraqi Christians are celebrating Christmas in the shadow of a resurgence of violence and fears of renewed sectarian conflict in the country.
Nearly 70 people were killed on Thursday in a series of attacks in the capital, Baghdad. The violence came days after the US withdrew the last of its combat troops from Iraq on Monday, ending nearly nine years of military engagement.
Many Iraqi Christians left the country following the US invasion in 2003.
Rafid Jabboori reports from Baghdad.
Go to next video: Multiple Iraq blasts kill dozens