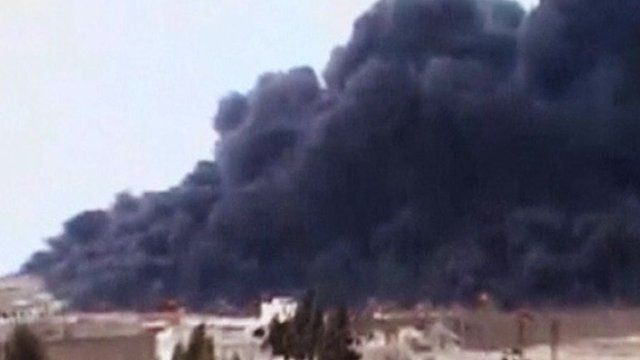 Video
Syria unrest: Oil pipeline attacked near Homs
A major pipeline carrying oil to a refinery in Syria's restive Homs province has been attacked, activists and the state news agency Sana said.
It was not clear who was behind the attack, which caused no casualties but triggered a plume of black smoke.
The UK-based Syrian Observatory for Human Rights said the pipeline was "bombed", while Sana blamed "an armed terrorist group" for sabotaging it.
The agency said the attack happened at Tal al-Shor, west of the troubled city.
The Local Co-ordination Committees, which organise protests against President Bashar al-Assad's regime, accused his government of deliberately destroying the pipeline, which serves a region opposed to his rule.
Go to next video: 'Assad's story is not believable'