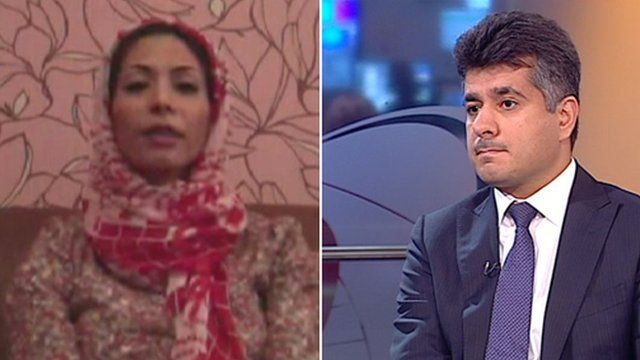 Video
Will king's vow bring change in Bahrain?
Bahrain's King Hamad has vowed authorities will "learn lessons" from a crackdown on protests earlier this year.
His comments came as he was presented with a report by an independent commission that said "excessive force" was used to quell demonstrations.
But with allegations that torture and intimidation continue to take place in the tiny Gulf state, are things really likely to change?
Dr Fatima Haji was one of 20 doctors and nurses recently sentenced to jail terms by the Bahrain authorities, for "incitement to overthrow the regime".
It is claimed they helped protesters during the march unrest, but the medics denied the charges and some said they were tortured into making false confessions.
Dr Haji has yet to start her sentence so spoke to BBC News via webcam to debate developments in Bahrain with the country's Minister for Cabinet Affairs, Kamal Ahmad.
Go to next video: Where next for the Arab Spring?