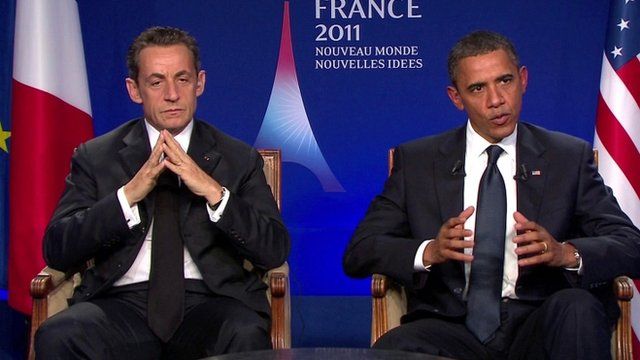 Video
Sarkozy says Netanyahu is a liar in private talks heard on mic
In previously unpublished remarks, the French President Nicolas Sarkozy has called the Israeli Prime Minister Benjamin Netanyahu a liar.
President Barack Obama replied: "You may be sick of him but I have to deal with him every day."
They were speaking during a private conversation at the G20 summit.
The exchange was overheard by journalists, but was not made public until now.
Dan Israel of the French news website, Arret sur Images, broke the story and told Radio 4's PM programme that journalists initially agreed among themselves to keep it private.
Go to next video: G20 to focus on Europe, says Obama