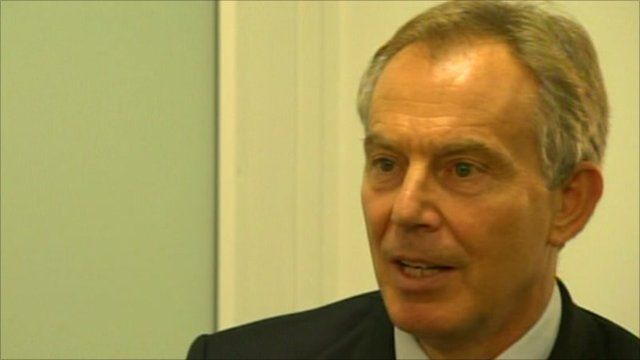 Video
Tony Blair: 'Time for Israeli-Palestinian negotiations'
The Quartet of Middle East mediators - including Tony Blair - have released a statement urging Israelis and Palestinians to meet within one month to agree an agenda for talks.
Palestinian leader Mahmoud Abbas submitted his bid to the UN for recognition of a Palestinian state on Friday. In a speech to the United Nations General Assembly, Israeli Prime Minister Benjamin Netanyahu said it could only be achieved through talks with Israel - not through UN resolutions.
Mr Blair admitted that gaps between the two sides' positions still exist but that the "basic elements" were "pretty much clear and agreed".
Go to next video: Netanyahu calls for 'peace before state'