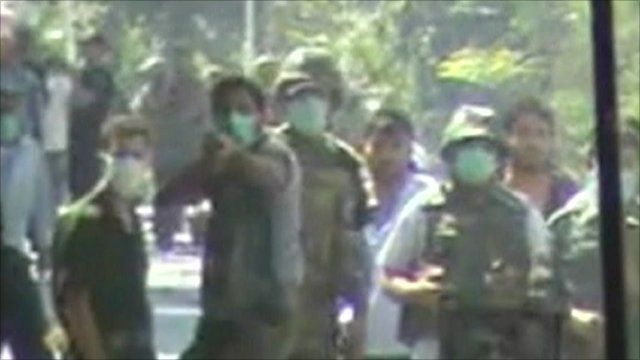 Video
Russia's Lavrov condemns EU oil sanctions on Syria
Russia has condemned the EU's move to step up sanctions on Syria by banning imports of its oil, amid ongoing protests against the rule of President Bashar al-Assad.
Oil accounts for about 25% of Syria's income and EU member states take about 95% of its oil exports.
At least 14 people were reportedly killed on Friday as protesters again came out in force across the country.
Meanwhile, unverified amateur footage continues to emerge from Syria showing gun battles and protests on the country's streets, as Owen Bennett-Jones reports.
Go to next video: Syria's sanctions: What you need to know