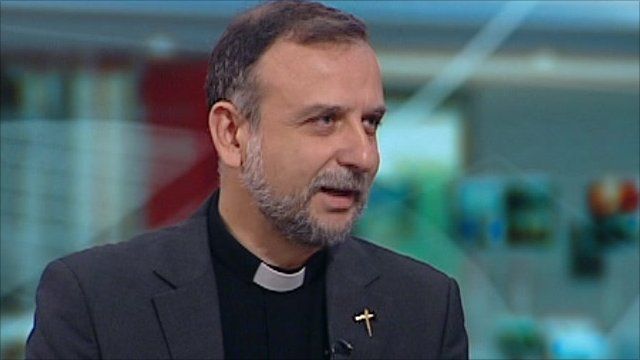 Video
Syrian priest talks about the bloodshed in his homeland
Anti-government demonstrations are reported to be breaking out across Syria after morning prayers on the day of Eid al-Fitr, which marks the end of the Muslim fasting month of Ramadan.
Thousands took to the streets, including in suburbs of the capital, Damascus, demanding the downfall of President Bashar al-Assad's government.
Reverend Nadim Nassar is the director of the Awareness Foundation, and the only Syrian priest in the Church of England.
He spoke to the BBC after returning from his home city of Latakia, which is in the northwest of Syria and one of the country's main ports.
Go to next video: Syrian forces 'open fire on protesters'