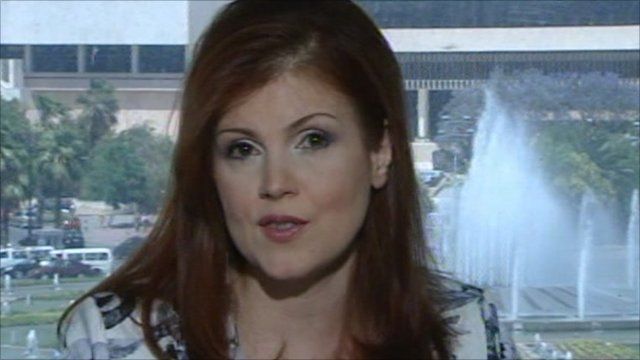 Video
Syria refugees: 'It's like going to visit your mum'
More than 1,000 refugees have crossed the border from Syria to Turkey in the last 24 hours, fearing that the army is preparing to attack their towns and villages.
Forces are believed to be on the brink of moving in on the town of Jisr al-Shughour, where the government has said 120 of its security personnel were killed by armed gangs at the weekend.
Reem Haddad, spokesperson for the Syrian Information Ministry, said the Syrian army's main aim was to stop what she called armed groups in the town.
She also downplayed the exodus of people from Syria saying that a lot the refugees lived in border villages and had relatives on the Turkish side, so it was a bit like "going to visit your mum for a bit" when there is trouble in your own neighbourhood.