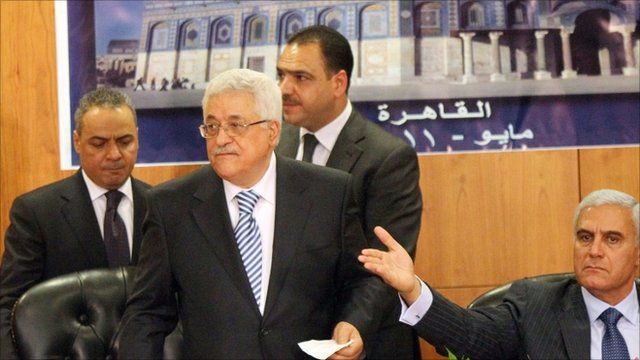 Video
Palestinian factions Hamas and Fatah agree pact
The leaders of the two main Palestinian factions, Hamas and Fatah, have signed a reconciliation deal in Cairo.
They are attempting to end a four-year split that began after Fatah refused to recognise the Hamas election victory in the Gaza strip in 2006.
An agreement would pave the way for a joint interim government before general elections next year.
Jeremy Bowen reports.
Go to next video: Palestinian rivals 'agree to end rift'