Media player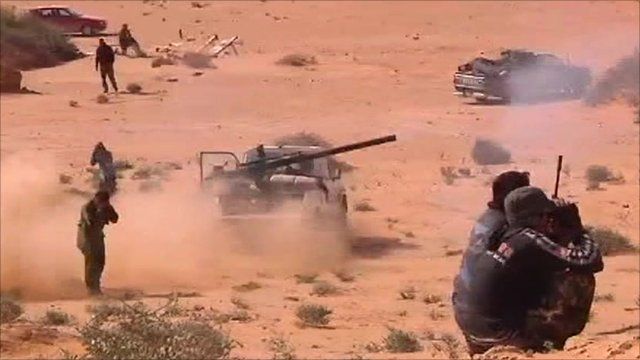 Media playback is unsupported on your device
Video
Libya rebels fight for Sirte road - birthplace of Gaddafi
Libya's rebel army are encountering stiff opposition as they close in on Colonel Gaddafi's home town of Sirte. They've been aided in their advance by coalition airstrikes on munitions dumps.
The rebels have now retaken the towns they lost over the past week, and are in control from Benghazi to Ajdabiya, Ras Lanuf and Bin Jawad - with Sirte in their sights.
BBC correspondent Orla Guerin has been tracking their progress.