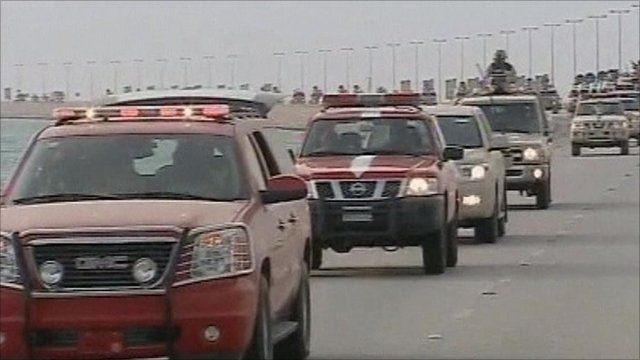 Video
Bahrain orders state of emergency for three months
The king of Bahrain has declared a state of emergency which will last for three months, state TV has reported following weeks of pro-democracy protests in the kingdom.
This follows increased tension in the Bahraini capital, Manama, after Saudi troops arrived there to help quash anti government protests.
The troops were invited by the Bahraini royal family - protesters described their arrival as a 'declaration of war'.
Caroline Hawley reports.
Go to next video: Bahrain moves to placate protesters