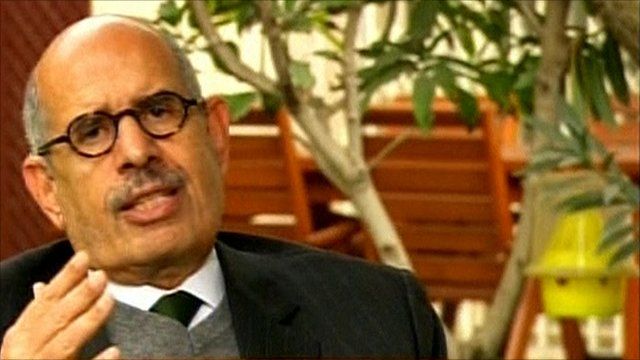 Video
Egypt unrest: ElBaradei calls for 'engagement process'
Leading Egyptian opposition figure Mohamed ElBaradei has called for a clear and independent transitional process for President Mubarak to step-down.
Mr ElBaradei told NBC's Meet the Press programme that the Egyptian must be engaged and involved in the selection of a new government.
Egypt's opposition groups, including the banned Muslim Brotherhood, have given a wary response after landmark talks with the government on how to end the country's political crisis.
The meeting followed 13 days of street protests calling on President Hosni Mubarak to resign.
Go to next video: Political move to end Egypt crisis