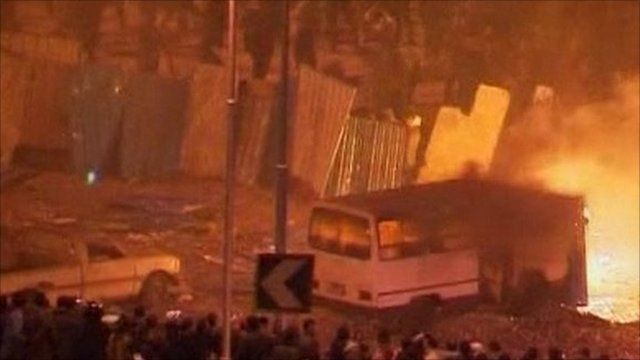 Video
Three people killed in shootings around Tahrir Square
Gunfire has rung out in the early hours of Thursday around Tahrir Square in the Egyptian capital, Cairo, killing at least three protesters.
Sustained bursts of fire rattled on for about two hours while anti-government demonstrators tried to keep hold of the square.
The US has urged all Americans in Egypt to leave "immediately".
The protesters are demanding that President Hosni Mubarak, who has ruled for 30 years, step down immediately.
The unrest has left about 300 people dead across the country over more than a week, according to UN estimates.
The BBC's Dominic Kane reports.
Go to next video: US: 'History being made in Egypt'