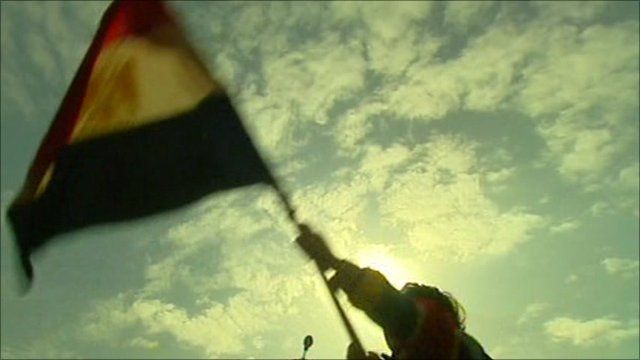 Video
Mubarak to step down after thousands march in Cairo
President Hosni Mubarak has announced he will stand down at the country's next election in September - following another day of massive protest across Egypt.
In a televised address to the nation, he said he would stay in power until then to ensure a peaceful transition.
Hundreds of thousands of people took to the streets again in the biggest protests the country has seen so far in this crisis.
In Cairo protesters crammed into the capital's main Tahrir Square from early morning as the army kept its promise not to use force against them.
Jeremy Bowen reports.
Go to next video: 'Egypt should go down path of reform'