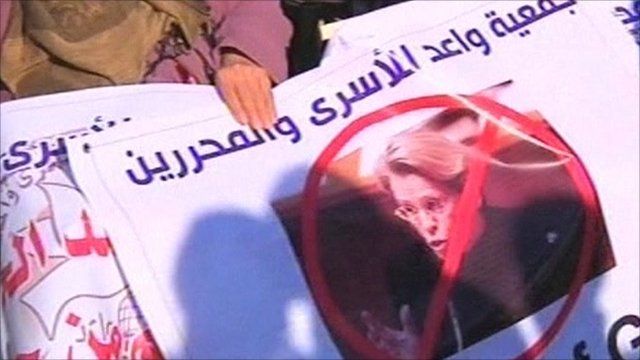 Video
French minister mobbed in Gaza
Angry mobs threw eggs and shoes at the convoy of French minister Michele Alliot-Marie during a trip to Gaza.
The demonstrators, who were relatives of Palestinian prisoners held in Israel, were unhappy at comments, mistakenly attributed to the visiting French minister, that the detention of Israeli soldier Gilad Shalit by Hamas, was a "war crime".
News reports later attributed those comments to be that of Mr Shalit's father, Noam.
Gilad Shalit, an Israeli-French dual national, was captured in June 2006.
Protesters shouted "Get out of Gaza" as Michele Alliot-Marie's car made its way though the crowd. She was not hurt.