Media player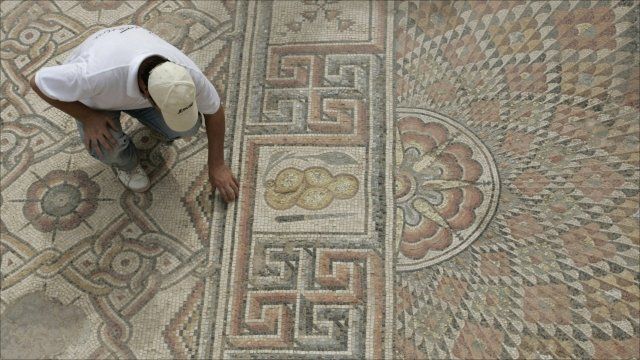 Media playback is unsupported on your device
Video
Jericho visitors get rare glimpse of carpet mosaic
Visitors to ancient Jericho are getting a rare glimpse of one of the largest carpet mosaics in the Middle East.
The mosaic, which measures nearly 900 square metres (9,200 square feet), has largely remained covered by canvas and sand to protect it against sun and rain since the 1930s. It covers the floor of the ruins of the main bath house of an 8th-century Islamic palace outside Jericho.
Eyad Hamdan, director of Ministry of Tourism in Jericho, said the mosaic had been uncovered to "celebrate 10,000 years of Jericho".