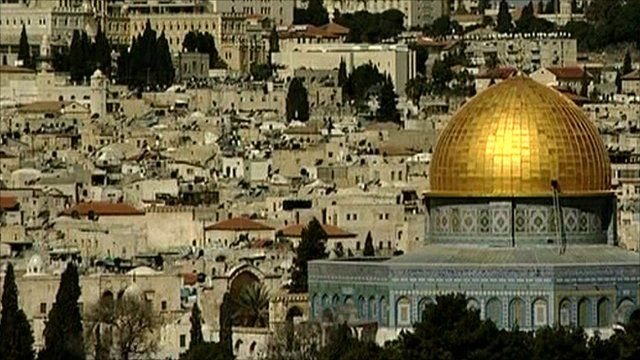 Video
Middle East peace talks to resume on Thursday
Four Israelis have been killed in a gun attack in the West Bank. The police say their vehicle came under fire outside the Jewish settlement of Kiryat Arba, near Hebron.
The shooting comes just days ahead of a White House summit in Washington to relaunch Middle East peace talks.
There are fears that the attack might be an attempt to sabotage the peace effort.
President Obama, the Palestinian President Mahmoud Abbas and the Israeli Prime Minister Benjamin Netanyahu will meet in Washington this Thursday.
The Palestinian group Hamas is not invited and says it would not attend even if it were.
Jeremy Bowen looks at the chances of success.