Media player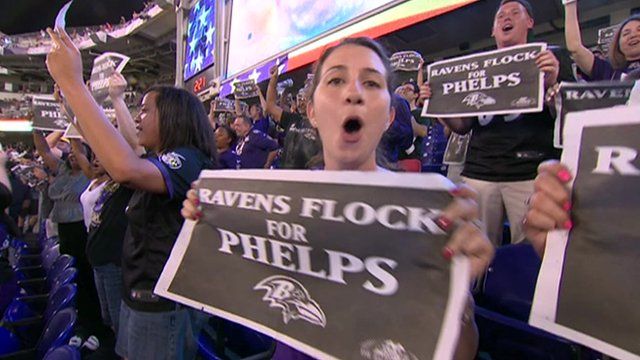 Media playback is unsupported on your device
Video
Phelps fans celebrate the Baltimore Bullet
Michael Phelps claimed his record 22nd gold medal in Rio on Thursday night, watched by fans in his hometown of Baltimore.
The city has watched the Olympic legend grow from a young man with extraordinary skills, to a global phenomenon.
The BBC's David Willis visited the pool where Phelps got his big start, and saw first-hand how the city celebrates his achievements.
Filmed & Edited by Allen McGreevy
Produced by Mat Morrison