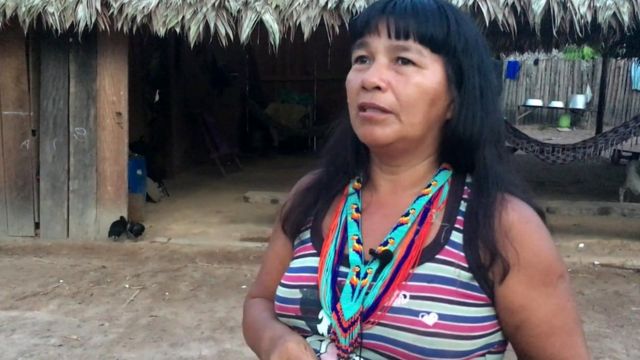 Video
The tribe standing up to illegal Amazon loggers in Brazil
Brazil last year registered more killings of land and environmental defenders than in any previous year.
Indigenous tribes are often on the front line, confronting illegal loggers and miners who want their share of the Amazon's resources.
The Ka'apor tribe in the Brazilian State of Maranhao has paid a high price for the defence of their land - six of them were killed since 2008.
Mairusa Ka'apor, a leader in the small village of Giurupina shows the BBC how they live - and talks about their fight to protect the forest.
Video journalist: Bruno Boelpaep
Go to next video: Catching Brazil's illegal loggers