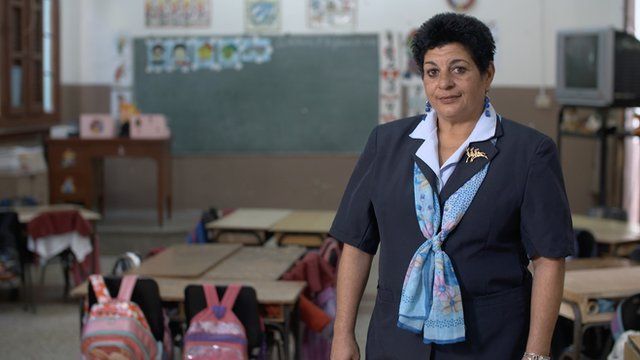 Video
Working Lives Havana: Adela Soto
Education is one of the pillars of the Cuban Revolution. As a primary school teacher, few have a greater sense of that responsibility than Adela Soto.
If you don't have good teachers there won't be good doctors, architects, engineers, carpenters or fishermen she reasons.
"Education is fundamental. They all pass through the teachers' hands," she says.
But Adela admits to having concerns about the pace of change in Cuba and what it could mean for Cuban society.
"History and society keep changing. So it's our responsibility to guide this new society on the right path.
"We need to keep instilling values because honesty, sincerity - these aren't part of a system, a regime or change. They go with a person, with that person's future," she said.