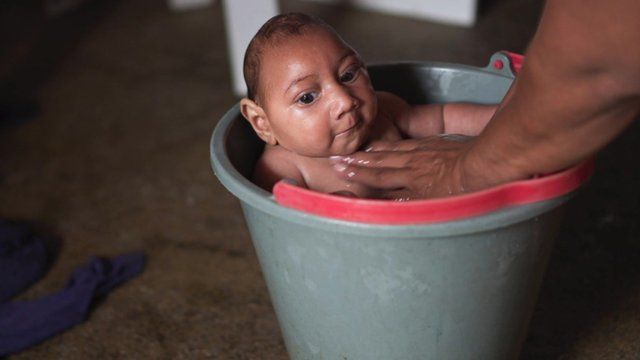 Video
The story of the Brazil's Zika 'bucket baby'
When a growing number of cases of microcephaly began to emerge in the northeast of Brazil months after an epidemic of the Zika virus, baby Jose Wesley became one of the first faces of the tragedy.
His mother, Solange Ferreira, gave birth to him just as news was spreading about the birth defect which causes babies to be born with abnormally small heads.
She only found out about his condition two months later.
Pictures of Solange and Wesley went around the world after she met a Brazilian AP photographer.
Like many lower income women in the countryside of Pernambuco, the state most affected by the cases, she struggles to take good care of her son with little access to health care services.
Jose Wesley is four months old, but he still hasn't been able to start rehabilitation.
The BBC's Camilla Costa went to meet him at his home in Bonito, Pernambuco.
Video produced by Sahar Zand
Go to next video: Venezuela 'under-reporting Zika cases'